Posted by GJ | Filed under Release, News, SpeedrunnerHD, Release notes
Two weeks ago, the 1.1 patch for Speedrunner HD was released on Xbox Live Indie Games! This patch brings 4 new singleplayer bonus levels and online distributed scoreboards, amongst other changes. Here is the full changelist:
4 all new singleplayer bonus levels
online distributed scoreboards
faster load times
smaller game size on harddisk
tweak: in addition to the X button, the shoulder buttons now also activate the grappling hook
tweak: prevented skipping through the screen calibration without changing it at least slightly
tweak: adjusted some of the medal timings
bug: wall climbing no longer depletes boost power
bug: no more infinite respawning in some rare multiplayer situations
bug: the front runner will now get a point (in multiplayer) when the 3rd player is knocked out
bug: double jump and invincibility is now correctly reset when transitioning from the multiplayer lobby to the game
bug: opening the pause menu in multiplayer before the game is started no longer locks up the game
As always; follow us on twitter and/or facebook for more updates on the development of Speedrunner and our other games!
We recently created a DoubleDutch Games google+ page. Add us to your circles if you haven't ...
Posted by GJ | Filed under News, SpeedrunnerHD, IGSU
So we keep getting questions on what's going on with DoubleDutch Games. It has been six weeks since we released Speedrunner HD on Xbox Live Indie Games. And granted, we have been awfully silent after that. So without further ado, here is a status update.
Posted by Cas | Filed under News, SpeedrunnerHD
Hi guys,
just a quick note letting you know that Speedrunner HD has now officially been released on the Xbox Live Indie Games marketplace!
Download the game from your xbox dashboard, or visit this site (not available in the Netherlands though, sorry!)
Also, watch the launch trailer heeeeerre!
Cheers!
Posted by DoubleDutch Games | Filed under Release, News, SpeedrunnerHD, DreamBuildPlay
The buzz around Speedrunner HD is now really ramping up, as we've been officially announced as one of the 20 Dream.Build.Play 2011 challenge semi-finalists!
Check out the full list of the 20 semi-finalists here.
Also, we've finalized the release date for Speedrunner HD! August 30th, 2011 is when the game will be available on XBLIG, as part of the Indie Games Summer Uprising.
We've already passed Peer Review, so the game is finalised, completed and ready for launch!
Posted by Cas | Filed under Release, News, SpeedrunnerHD, IGSU, Trailer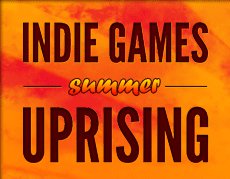 So it's regularly getting kind of quiet here on our blog. As you can imagine, we're usually really busy with the development of Speedrunner and this can sometimes cause us to forget about you; our fans! In an effort to make up for lost time, we present you some news facts and updates:
First of all, we were selected to be a part of the Xbox Live Indie Games Summer Uprising! This promotion is all about promoting Xbox Live Indie Games in the best light possible by showcasing the diversity, talent, and potential of the platform as a whole. The XBLIG development community voted on what they believe are the best titles to represent the platform, and we're really happy to be amongst those titles. The promotion will run from August 22nd to September 2nd, in which one of the 10 chosen games will be released each day.
This means that Speedrunner HD will also be released somewhere between August 22nd and September 2nd! And that's official! Really!
Posted by DoubleDutch Games | Filed under SpeedRunner, Flash, MaxGames, SpeedRunnerHD, Postmortem, Article
So it's been exactly a month since we've released the flash version of Speedrunner on the web. Time for a post-mortem! In this post, we'll discuss a few points that went right and wrong during the development process, we'll discuss the financial picture behind Speedrunner, and to top it off we have a couple of exciting announcements! We don't post often; but when we do, it's filled with lots of goodies!
Stats
First, let's start with discussing Speedrunner's successes. As of now, the game has been played well over 3 million times, which by my standards makes it a definitive success. By comparison, we like to look at Steambirds' numbers for a benchmark, and although we're not as successful as they were, our play numbers are quite close. Here's a fancy looking graph detailing he game's views:
Currently, the game is steadily attracting a little over 50,000 views a day. Another interesting stat is the average play time, which clocks in at just over 10 minutes. To put that number in more perspective; we have quite a high bounce rate, around 13%. This means that 13% of the ...
Posted by DoubleDutch Games | Filed under SpeedRunner, Flash, MaxGames, SpeedRunnerHD, Video, Release, News, Trailer
We are excited to announce that the free web version of SpeedRunner has been released today! Woohoo! Champagne for everyone!
You can play the game at www.speedrunner-game.com or at our sponsor's site: www.maxgame.com, where you'll be able to play three extra bonus levels, offering an additional challenge.
If you're not convinced yet that this is an awesome game full of speedrunning goodness, check out the trailer:
Newer