Posted by GJ | Filed under News, SpeedrunnerHD, IGSU
So we keep getting questions on what's going on with DoubleDutch Games. It has been six weeks since we released Speedrunner HD on Xbox Live Indie Games. And granted, we have been awfully silent after that. So without further ado, here is a status update.
Posted by Cas | Filed under News, SpeedrunnerHD
Hi guys,
just a quick note letting you know that Speedrunner HD has now officially been released on the Xbox Live Indie Games marketplace!
Download the game from your xbox dashboard, or visit this site (not available in the Netherlands though, sorry!)
Also, watch the launch trailer heeeeerre!
Cheers!
Posted by DoubleDutch Games | Filed under Release, News, SpeedrunnerHD, DreamBuildPlay
The buzz around Speedrunner HD is now really ramping up, as we've been officially announced as one of the 20 Dream.Build.Play 2011 challenge semi-finalists!
Check out the full list of the 20 semi-finalists here.
Also, we've finalized the release date for Speedrunner HD! August 30th, 2011 is when the game will be available on XBLIG, as part of the Indie Games Summer Uprising.
We've already passed Peer Review, so the game is finalised, completed and ready for launch!
Posted by Cas | Filed under Release, News, SpeedrunnerHD, IGSU, Trailer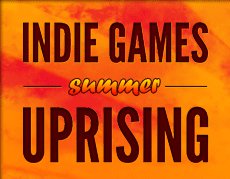 So it's regularly getting kind of quiet here on our blog. As you can imagine, we're usually really busy with the development of Speedrunner and this can sometimes cause us to forget about you; our fans! In an effort to make up for lost time, we present you some news facts and updates:
First of all, we were selected to be a part of the Xbox Live Indie Games Summer Uprising! This promotion is all about promoting Xbox Live Indie Games in the best light possible by showcasing the diversity, talent, and potential of the platform as a whole. The XBLIG development community voted on what they believe are the best titles to represent the platform, and we're really happy to be amongst those titles. The promotion will run from August 22nd to September 2nd, in which one of the 10 chosen games will be released each day.
This means that Speedrunner HD will also be released somewhere between August 22nd and September 2nd! And that's official! Really!
Posted by DoubleDutch Games | Filed under SpeedRunner, Flash, MaxGames, SpeedRunnerHD, Postmortem, Article
So it's been exactly a month since we've released the flash version of Speedrunner on the web. Time for a post-mortem! In this post, we'll discuss a few points that went right and wrong during the development process, we'll discuss the financial picture behind Speedrunner, and to top it off we have a couple of exciting announcements! We don't post often; but when we do, it's filled with lots of goodies!
Stats
First, let's start with discussing Speedrunner's successes. As of now, the game has been played well over 3 million times, which by my standards makes it a definitive success. By comparison, we like to look at Steambirds' numbers for a benchmark, and although we're not as successful as they were, our play numbers are quite close. Here's a fancy looking graph detailing he game's views:
Currently, the game is steadily attracting a little over 50,000 views a day. Another interesting stat is the average play time, which clocks in at just over 10 minutes. To put that number in more perspective; we have quite a high bounce rate, around 13%. This means that 13% of the ...
Posted by DoubleDutch Games | Filed under SpeedRunner, Flash, MaxGames, SpeedRunnerHD, Video, Release, News, Trailer
We are excited to announce that the free web version of SpeedRunner has been released today! Woohoo! Champagne for everyone!
You can play the game at www.speedrunner-game.com or at our sponsor's site: www.maxgame.com, where you'll be able to play three extra bonus levels, offering an additional challenge.
If you're not convinced yet that this is an awesome game full of speedrunning goodness, check out the trailer:
Posted by DoubleDutch Games | Filed under SpeedRunner, News, Indigo, Event
Great news! Upcoming weekend (the 13th and 14th of May) DoubleDutch Games will be present at the Indigo showcase in Utrecht.
Indigo is a presentation of innovative and independent video-game design in the Netherlands. During Indigo, visitors join in the celebration of Dutch innovative games by playing the games and by talking to the makers themselves.
Posted by GJ | Filed under SpeedRunner, Article, Video, Art, Dev Story
In our last post we promised new blog posts revealing more of our soon to be released game: SpeedRunner. Now two and a half month later we are ready to deliver on that promise.
The reason it has been so long is that we have been really busy to get the game ready for release. Gerrit, Jonathan and Frank have been working hard on sound, art and animation while Casper has had his hands full with implementing the new assets in the game, while also tweaking the levels and fixing a whole lot of bugs.
Back on topic: What we want to present now is the main menu screen of the game as drawn by Gerrit. This menu screen features the main character, our local superhero: SpeedRunner. We made a short time-lapse video of the process so you can get an idea in what goes into all of this. The music of this video has been made by Jonathan exclusively for the game.
Enjoy!
Posted by DoubleDutch Games | Filed under Introduction, Article, DoubleDutch Games, SpeedRunner
The last blog we wrote about how DoubleDutch Games came to be, and how we envision our future. This time we want to elaborate on the team that is working on our first project; SpeedRunner.
SpeedRunner is a 2D Platformer-Racing game. The idea is based on Speedruns; getting from the start to the finish of a level as quickly as possible, by finding the most efficient route.
As we mentioned before, our goal with DoubleDutch is to produce high quality games. So when Casper started working on this project, he realised that he would not be able to bring the quality of the game to the level he would like, all by himself. Casper is a great game designer and a decent programmer, but creating high quality art, animation and audio could be problematic.
Posted by DoubleDutch Games | Filed under Introduction, Article, DoubleDutch Games, SpeedRunner
So today, we'd like to share the story of how DoubleDutch Games was formed.
The story begins back in 2008, when the Dutch game development studio Coded Illusions, while working on an Xbox360 title, went bankrupt at the beginning of the financial crisis. We, Casper and Gert-Jan, were both working at Coded Illusions at that time as a Game Designer and a Programmer respectively. Casper was quickly able to find a new job at the Serious Gaming and Simulation Lab at Delft University of Technology, where he also started working on his Computer Sience Master thesis. Gert-Jan was recommended by Casper to the Game Lab and soon started working there as well.
At this time, we started sharing ideas about making games and turning this into a profitable business. Inspired by the successes of a number of small indie developers and the rise of digital download markets such as Xbox Live Indie Games and the App Store, a business plan emerged which focused on small, high quality downloadable games.
Newer
Older