Posted by Cas | Filed under Speedrunners, Steam, Trailer
Hi all!
Get ready for an interesting post, as we're making not one, not two, not three, but four (that's right, I said it, four!) announcements! We don't post often, but when we do..
Anyway, I can finally say what I've been wanting to say for quite some time:
WE ARE NOW ACCEPTING SIGN-UPS FOR BETA TESTERS
Yay! After working on the online multiplayer code for a long time, it is now finally getting to a point where we're (semi-)confident that it's robust enough to start letting some early playtesters in. So if you're interested, sign up for the Beta via the link below!
Before you do that, though, we have a couple more announcements for you. First up:
WE'VE PARTNERED UP WITH FELLOW INDIE DEVS TINYBUILD GAMES,
who are known for 'No Time To Explain' and 'Robot Dinosaurs That Shoot Beams When They Roar' (which are really awesome, so check them out if you haven't heard of them yet). The guys at tinyBuild are helping us with the promotional aspects of the game. That includes doing the promotion & marketing stuff (making a trailer, talking with press, etc), but also improving the looks & identity of the game. Speaking of a trailer, here's announcement no. 3:
WE HAVE A NEW TRAILER:
In it, you can already see where tinyBuild is helping us out. For one, the trailer looks flipping awesome with neat animations and funny jokes and all that, but we've also added a few new characters and improved the overall artwork!
And finally, one more announcement:
SPEEDRUNNERS WILL BE AVAILABLE PRE-LAUNCH VIA STEAM EARLY ACCESS
For those of you who don't know what Steam Early Access is; it's a pre-order channel within Steam where you can pre-order ...
Posted by Cas | Filed under Release, News, SpeedrunnerHD, IGSU, Trailer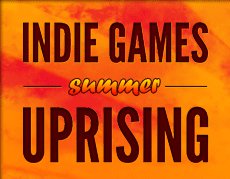 So it's regularly getting kind of quiet here on our blog. As you can imagine, we're usually really busy with the development of Speedrunner and this can sometimes cause us to forget about you; our fans! In an effort to make up for lost time, we present you some news facts and updates:
First of all, we were selected to be a part of the Xbox Live Indie Games Summer Uprising! This promotion is all about promoting Xbox Live Indie Games in the best light possible by showcasing the diversity, talent, and potential of the platform as a whole. The XBLIG development community voted on what they believe are the best titles to represent the platform, and we're really happy to be amongst those titles. The promotion will run from August 22nd to September 2nd, in which one of the 10 chosen games will be released each day.
This means that Speedrunner HD will also be released somewhere between August 22nd and September 2nd! And that's official! Really!
Posted by DoubleDutch Games | Filed under SpeedRunner, Flash, MaxGames, SpeedRunnerHD, Video, Release, News, Trailer
We are excited to announce that the free web version of SpeedRunner has been released today! Woohoo! Champagne for everyone!
You can play the game at www.speedrunner-game.com or at our sponsor's site: www.maxgame.com, where you'll be able to play three extra bonus levels, offering an additional challenge.
If you're not convinced yet that this is an awesome game full of speedrunning goodness, check out the trailer: